Find a place to jump right in!

MOPS Informational Meeting (and DONUTS!)
Friday, September 2
9:00-11:00 am
What is MOPS? It is a creative, active, loving group of Moms of Preschoolers! Want to learn more? Join us (with your little ones!) for our welcome event—our ever-popular "Donut Open House"—to learn more! For more information, contact oprfmops@gmail.com.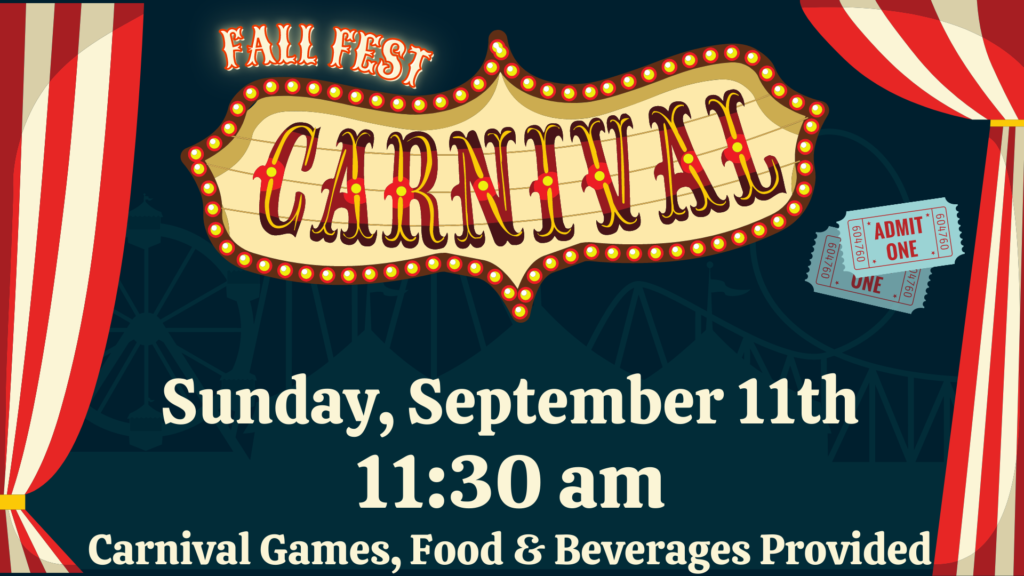 Fall Fest Carnival
Saturday, September 11
11:30 am
Fall Fest Carnival is a First Pres block party! Join First Pres family and friends for an afternoon of food, games, music, and more on the west lawn of the church. All are welcome for a lively afternoon of fun and fellowship for the entire family!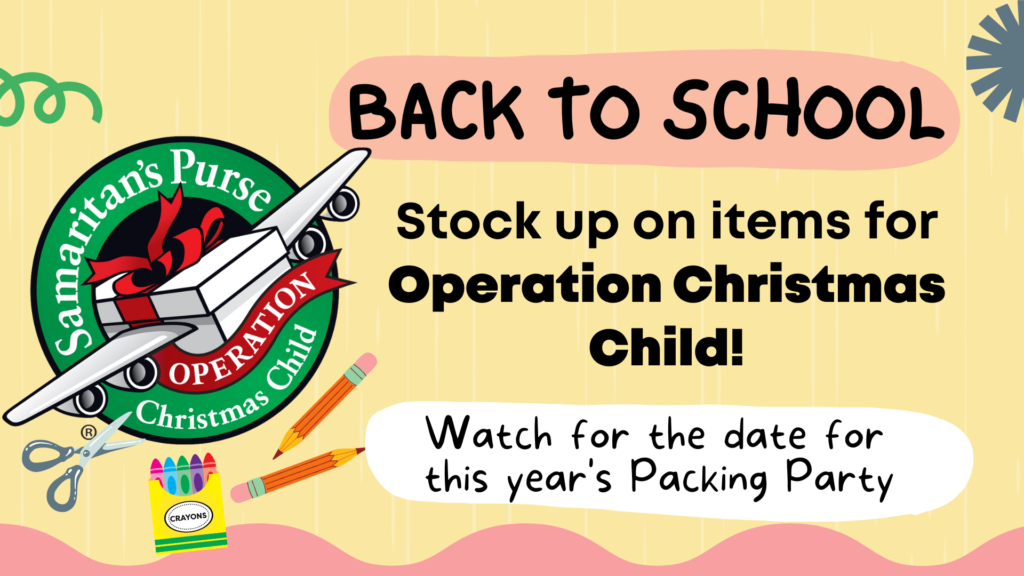 Operation Christmas Child
Now Collecting Items! Packing Party Date To Come…
Back to school is a great time to find amazing deals on items for the Operation Christmas Child shoeboxes! Each year, First Pres fills shoeboxes with toys, school supplies, and personal care items that are sent to boys and girls around the world through Samaritan's Purse. The gift becomes a tangible expression of God's love for the child. For may, it is their first gift ever! See suggestions for what to buy for the shoeboxes!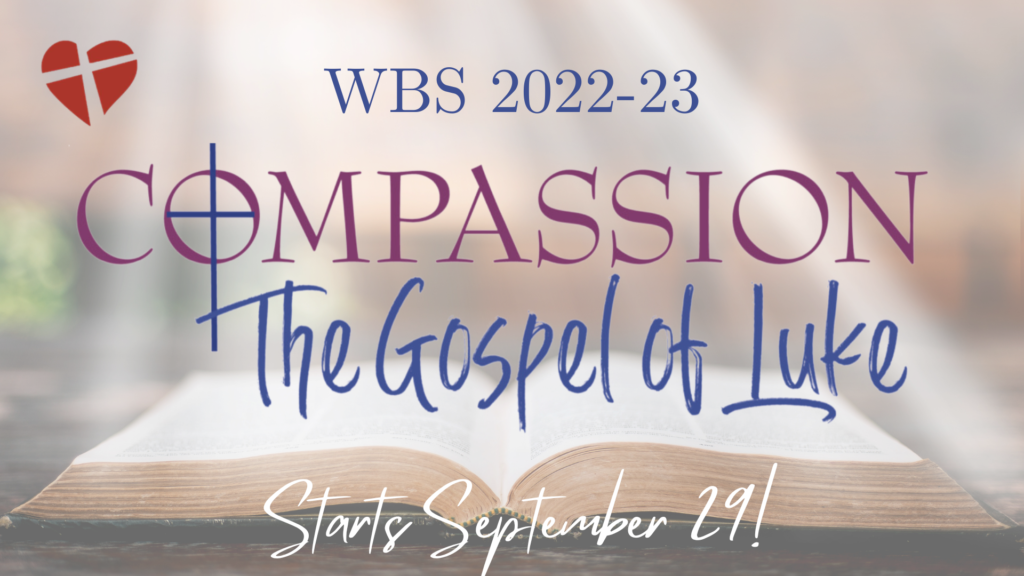 Women's Bible Study
Compassion: The Gospel of Luke
Begins September 29—Registration is OPEN!
WBS (Women's Bible Study) is open to women of all faiths, denominations, and ages. No experience necessary! For the 2022-23 study year, we are pleased to announce that you will have your choice of studying in person at First Presbyterian Church of River Forest, or online! In this year's study, "Compassion: The Gospel of Luke," we will see Jesus through the eyes of a gentile physician. Though Luke was not an eyewitness to the events in Jesus' life, he conducts a meticulous investigation through research and eyewitness interviews to give his readers a comprehensive look at the amazing and compassionate life and teachings of Jesus.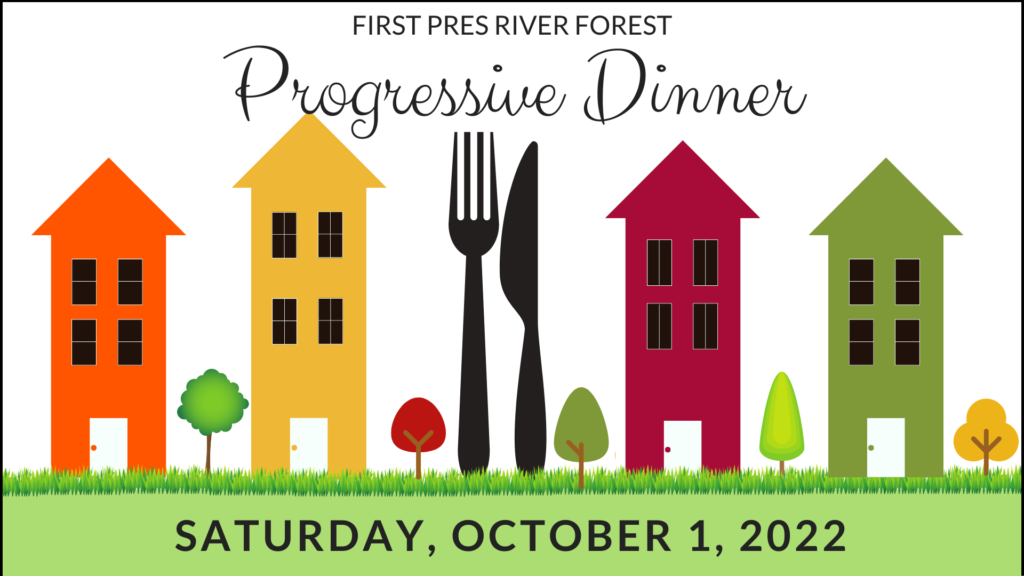 First Pres Progressive Dinner
Saturday, October 1
The Progressive Dinner is a traveling dinner party for First Pres adult members and attendees, and one of our most popular events of the year! The evening of Saturday, October 1, will begin with cocktails and appetizers at a member's home. There, attendees learn with whom they will be sharing dinner. Guests then travel to their host's home for a wonderful evening of food and fellowship! Watch for this year's sign up coming SOON!
Need a meeting room at the church? Just let us know!