Anyone, no matter their age, can deepen and nurture their faith.
We invite you to join us!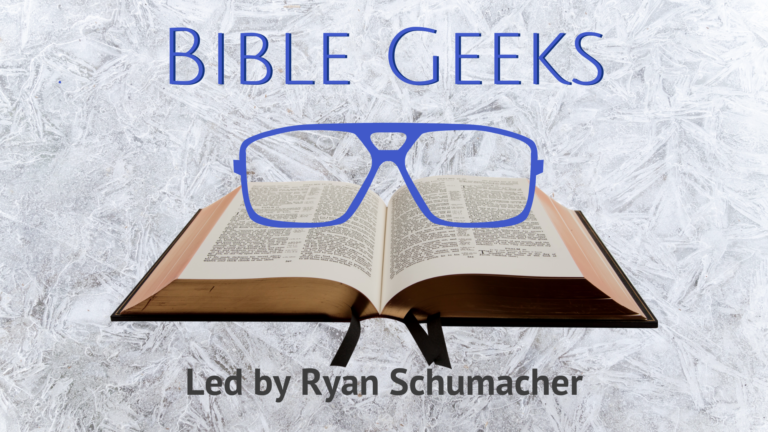 Sundays, October 17-November 21, at 9:00 am
Ryan Schumacher leads an all new Bible Geeks.
In-person or online (passcode in the Thursday email)
Sundays: In-Person & Online
The Old Testament and Today's Church
Reading the Old Testament can sometimes produce profound anxiety in 21st-century Christians. Why does God seem so angry sometimes? Why did God inspire the writers to record stories about all these kings long gone? Why are there all of these laws about food and clothing that seem to have little relevance today?
Though God inspired the Bible for all believers, we must also recognize that it was written by human authors thousands of years ago. Bible Geeks will explore how we can grasp the message of the Old Testament by studying the ancient context from which it comes. We will address the theology of the Old Testament as it pertains to the nature of God, humanity, the Temple, laws, sin, evil, and salvation—and how we, as Christians with the New Testament revelation, should incorporate these ideas into our lives.
Bible Geeks | Handouts & Recordings of Past Sessions