Living with–and learning from–one another.
My dear brothers and sisters, how can you claim to have faith in our glorious Lord Jesus Christ if you favor some people over others?
– James 2:1 NLT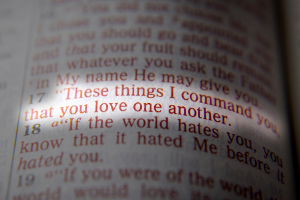 In 2020, the First Pres Restore & Reconcile team was put in place as the church intentionally works to see "all nations" as the Lord sees them. As apprentices of Jesus, our goal is to listen, learn, and share the love of Jesus in our racially divided world.
The goal of the effort is to begin to curate a Christian conversation on race within our congregation focused in three areas: 1) awareness and education; 2) discussion and dialogue; and, 3) action and engagement.
Juneteenth from a Christian Point of View
Special Presentation—The McLeod Plantation Story
Story by story. Experience by experience. Let's build our understanding together.
Each of us has a unique cultural history. To come together we must first understand where we have been. The
McLeod Plantation
provides one such cultural history for the enslaved African-Americans in South Carolina in the early 1800s. Join us for an inside look at the culturally and historically significant McLeod Plantation as told by plantation docent
Toby Smith.
Review the
recommended reading
by the Interpretive Staff of McLeod Plantation Historical Site. Hosted by the First Pres Racial Reconciliation Team.
May God, who gives this patience and encouragement, help you live in complete harmony with each other, as is fitting for followers of Christ Jesus.
– Romans 15:5 NLT
First Pres Racial Reconciliation Team
In response to issues of racial injustice, First Pres has created a Racial Reconciliation Team under the Discipleship Ministry Team of the Session:

Co-leads: Wendy Donaghue and Sally Kooser 
Members: Kevin Radzinski, Nancy Nicholas, Jackie Kareb, Terry McIntyre, Heidi Miller, Matthew Reichert, June Oliver, and Pastor Paul