Be the Change You Want To See
First Pres is a congregation that serves beyond the walls of the church, getting involved in missions in our own backyard and around the world. First Pres works to create change in the world through the love of Jesus with our mission partners.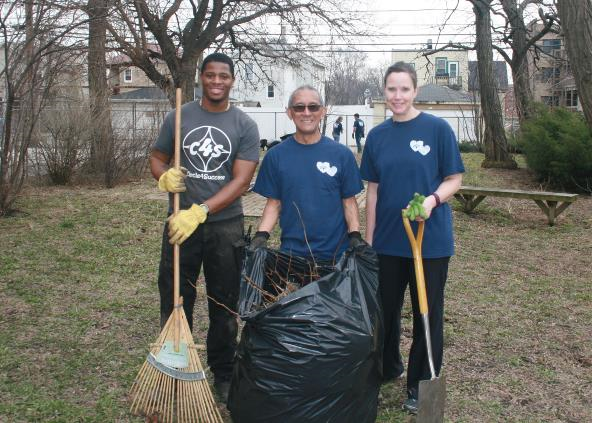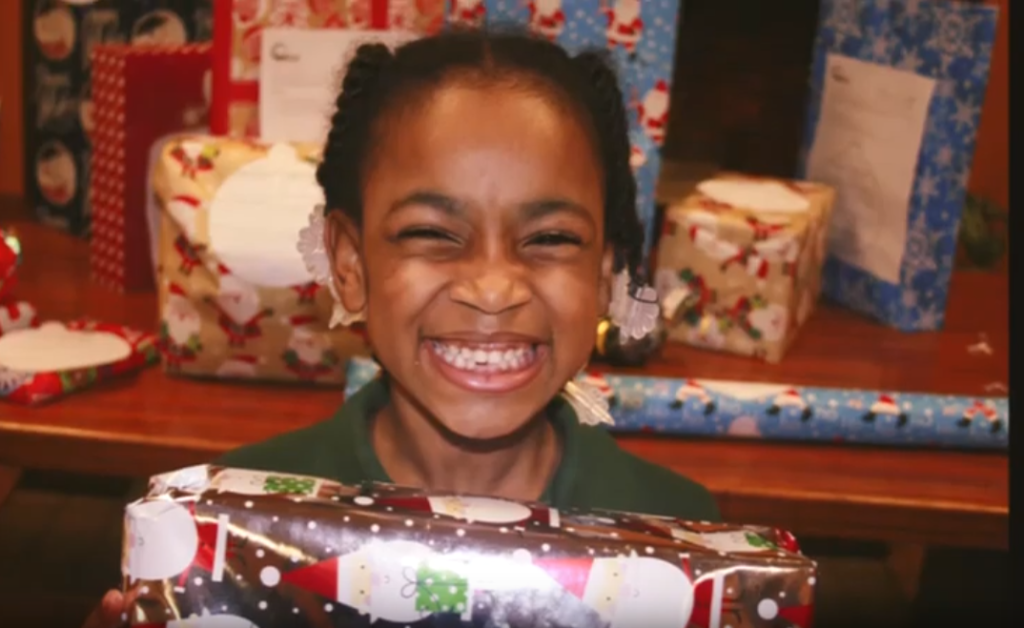 Chicago Hope Academy is a college and life preparatory high school dedicated to nurturing and challenging the whole person—body, mind, and spirit—to the glory of God. 
Just three miles from our church, Circle Urban Ministries offers a range of services designed to make the Austin community of Chicago a better place to live, learn, grow, and succeed.
Opportunity International is an organization dedicated to helping end extreme poverty in our lifetime. They believe that empowering individuals to work their way out of poverty and giving children a quality education is the most sustainable way to transform lives, families, and communities.
Young Life is a global effort, with local chapter strength. It is focused on walking alongside youth in multi-cultural communities throughout their adolescent years.
Antioch Partners
A missionary-sending agency which partners with local Presbyterian churches in the U.S. in sending followers of Jesus to participate in God's mission in the world. Read more about Lisa Alfonsi's and Clever Sobrino's work on their blog.
CRU
Cru is an interdenominational Christian parachurch organization for college and university students. Since its founding in 1951, Cru has expanded its focus to include adult professionals, athletes, and high school students. First Pres supports the work at the University of Florida.
Frontier Fellowship
Frontier Fellowship looks toward the frontier where the Good News of Jesus has yet to find expression. We believe His message is for everyone, and each person deserves the opportunity to hear the Gospel in the context of his or her language and culture.
Frontier Ventures
Representing a family of ministries, Frontier Ventures serve initiatives focused on increasing momentum for the breakthrough of the Gospel among the last remaining unreached people groups of the world. Initiatives include publishing, educational, training, strategic, innovative, and mobilization ventures that are designed to identify and overcome problems relating to the frontiers of mission.
Housing Forward
With offices in Oak Park and Maywood, Housing Forward works to transition people from housing crisis to housing stability through a full range of programs and services. Housing Forward impacts the lives of more than 2,000 area adults and families with minor children each year.
International Justice Mission
International Justice Mission is a global organization with a plan to eliminate the slave trade everywhere.
Last Frontiers
Working in mountain villages in Mexico, Last Frontiers partners with churches and other Christian organizations to make disciples of the people by teaching them to obey Christ's commands in word and deed, to love God above all, to love one's neighbor as one's self, and teach these disciples to teach and model the same gospel for others.
Next Ministries
Next Ministries is a local church seeking to make a global impact. When our hearts and lives are transformed for the better by the hope found in Jesus Christ we become ambassadors of change and hope to our loved ones, our communities, and the world around us.
First Pres Serving OTHERS
Every act of service can build the Kingdom of God on earth. Throughout the year, First Pres offers opportunities to give back by taking advantage of our various spiritual gifts, abilities, backgrounds, personality types, and experience levels. Most of our serving opportunities are family-friendly, so grab the kids and let's be the hands and feet of Jesus!
Each of you should use whatever gift you have received to serve others, as faithful stewards of God's grace in its various forms.   ~1 Peter 4:10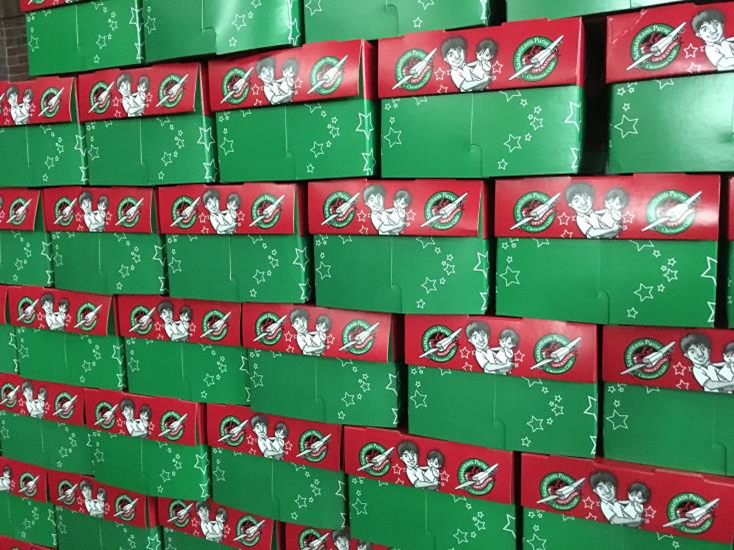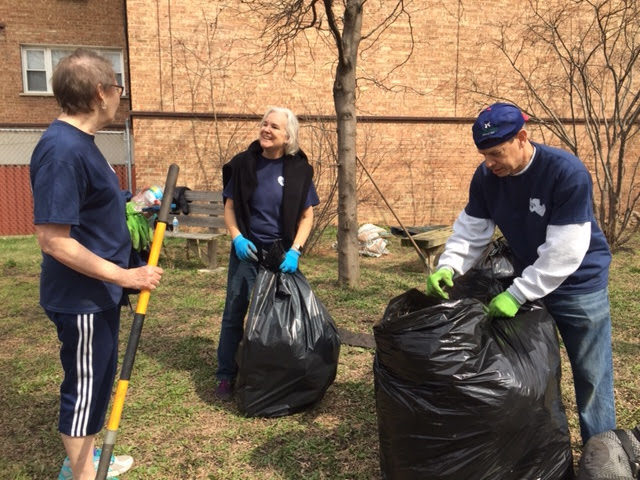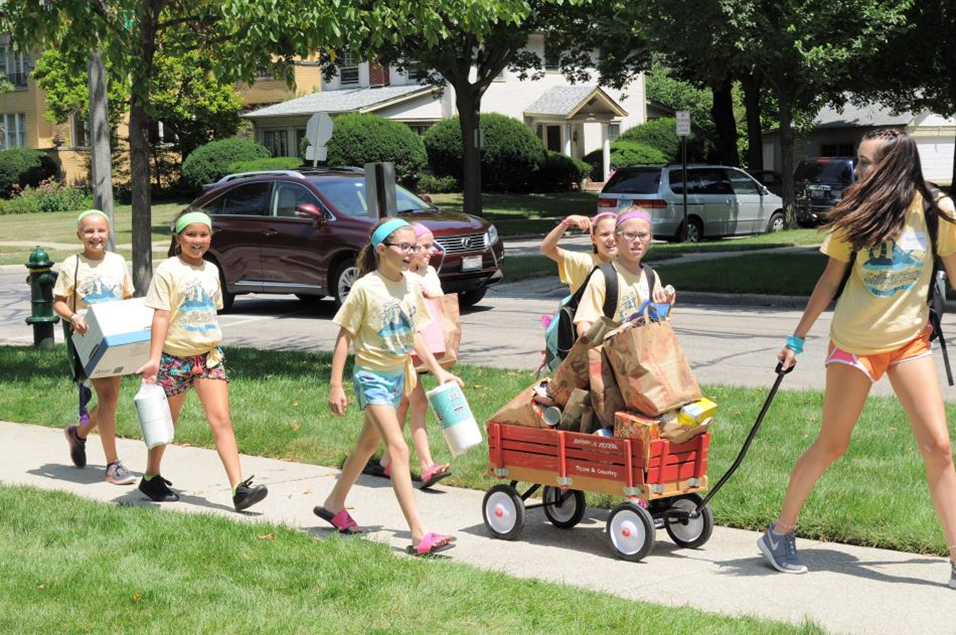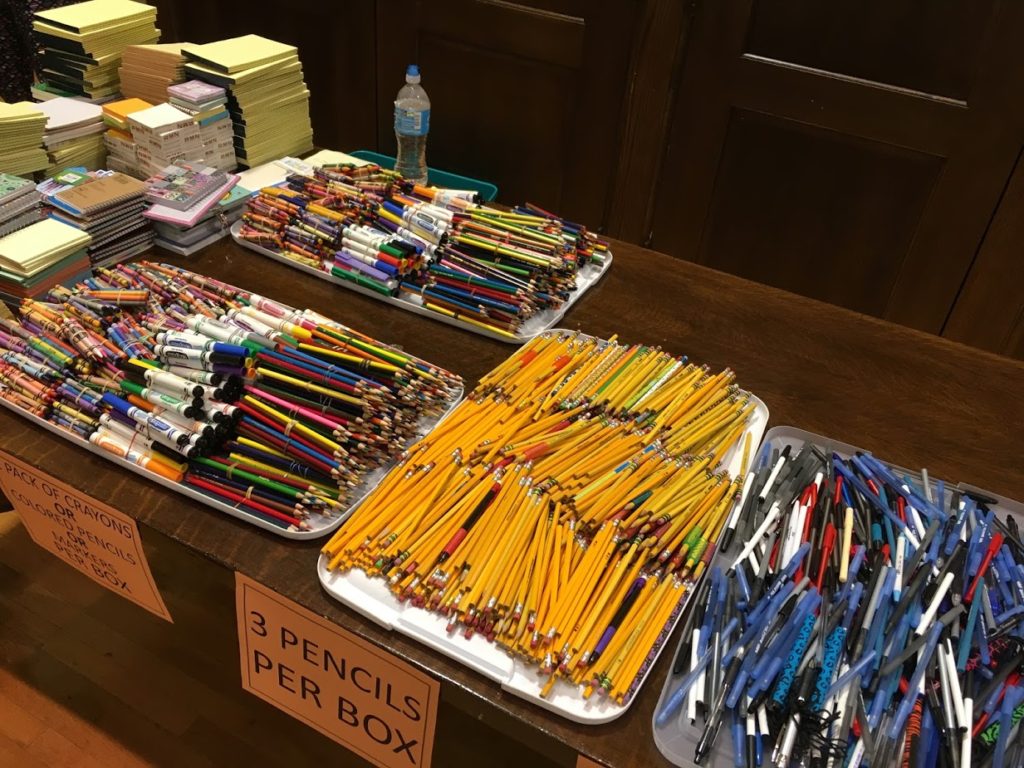 Over the summer, during our VBS and RSG camps, our youth campers collect food to donate to Beyond Hunger, formerly Oak Park River Forest Food Pantry.
Each year, First Pres has a team of walkers that participate in the CROP Hunger walk in an effort to end hunger in our lifetime! Join the team, or donate to the walkers!
First Pres Service Day
What's better than serving alongside your church family? First Pres Service Days provide an organized opportunity for the entire family to volunteer their time and energy to serve our neighbors. Past Service Days have benefited New Moms, Circle Urban Ministries, Chicago Hope Academy, and Sarah's Inn. Check our Events page to see when our next Service Day will be held!
Homeless Ministry

First Pres collects for area homeless, many of whom come through our doors for a clean shirt, new socks, or jacket. We are looking for used or gently used clothing for men. Look for the collection bins near the office to collect new and gently used items throughout the year.
During the Lenten season, First Pres kids participate in One Great Hour of Sharing as a way to share God's love with our neighbors in need around the world through three programs: Presbyterian Disaster Assistance, the Presbyterian Hunger Program, and Self-Development of People. Each of these programs work in different ways to serve individuals and communities in need.
Operation Christmas Child, a part of Samaritan's Purse, is an annual giving campaign that distributes shoe boxes of practical and fun gifts to poor children globally. Individuals and families from our congregation rally, gather, and assemble these boxes at a Packing Party each fall! Look for the collection bins near the office to collect new and gently used items throughout the year.  
The Giving Tree is a First Pres tradition that provides Christmas gifts to those in our community who would otherwise have none. Each November, a tree in our west lobby is adorned with ornaments asking for specific gifts. Take a look at the New Moms 2021 "Operation Santa" Amazon wish list and have items sent directly to them!